Lecture Assignment for Week 47
Sunday, May 14, 2023
1st Year Lecture
Lowell Weil, Jr, DPM, MBA, FACFAS
CEO, Weil Foot & Ankle Institute
Partner, Foot & Ankle Business Innovations
Chicago, IL
CLICK ON IMAGE TO GO TO LECTURE
Lowell Weil, Jr, DPM, MBA, FACFAS discusses a historic hallux valgus reconstruction procedure and the surgical instruments and guides that help with reproducibility and increased successful outcomes. Dr Weil also discusses the steps to perform the post-operative course for patients.
2nd Year Lecture
Marie L Williams, DPM, DABPS, DHLS
Director, Podiatric Medical Education
Aventura Hospital and Medical Center
Aventura, FL
CLICK ON IMAGE TO GO TO LECTURE
Marie L Williams, DPM, DABPS, DHLS discusses the etiological and pathomechanical differences between ankle and subtalar joint instability as well as proposed treatment plans to address both pathologies.
3rd Year Lecture
James McGuire, DPM, LPT, LPed, FAPWHc
Director
Leonard Abrams Center for Advanced Wound Healing
Clinical Professor
Department of Podiatric Medicine and Orthopedics
Temple University School of Podiatric Medicine
Philadelphia, PA
CLICK ON IMAGE TO GO TO LECTURE
James McGuire, DPM, LPT, LPed, FAPWHc discusses the elements of phlebolymphedema and how it effects wound healing. Dr McGuire also reviews the treatment modalities available to address secondary lymphedema associated with chronic lower extremity wound as we all appropriate dressings to manage excess drainage associated with excess edema of the lower extremity
---
---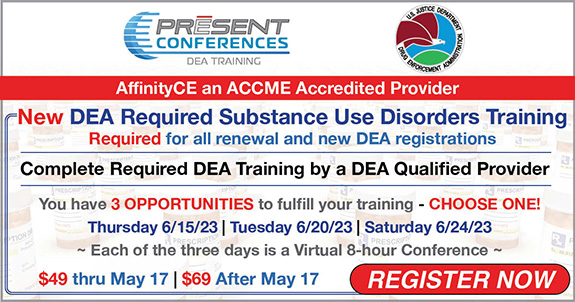 ---
This ezine and the overall sponsorship of PRESENT Podiatry was made possible through the support of our sponsors: